DIFFERENT WAYS OF LEARNING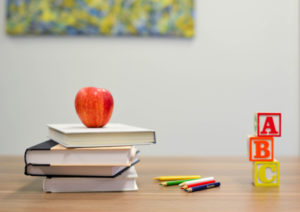 During this school term, many families may be considering the best way to help their children get the most out of their education, by finding out there learning style.
Did you know there are 7 types of Learning Styles?
Visual (Spatial) – Visual learners, learn best when they have an image to help them process information.
Most common characteristics of visual learners are: Has a good sense of direction, easily visualize objects, plans, and outcomes and likes to draw, doodle and colour
You are a visual learner if: You prefer mind maps, images and pictures to help you process information.
Aural (Auditory-Musical) – Aural learners are those who respond primarily to sound.
Most common characteristics of aural learners are: Enjoys listening to background music while learning, good sense of pitch or rhythm, finds certain music invokes strong emotions and hears jingles, themes and songs that pop in their head without prompts
You are an aural learner if: You prefer to use clever rhymes to learn or remember something.
Verbal (Linguistic) – Verbal learners are those who respond best to verbal instruction and writing.
Most common characteristics of verbal learners are: Able to express in both written and spoken words, enjoys reading, writing and learning new words and learning tongue rhymes and twisters, and has a large vocabulary
You are a verbal learner if: You prefer to have someone speak the information to you so you can process it or need to read content aloud to learn something.
Physical (Kinesthetic) – Physical learners are extremely animated and always need to be moving.
Most common characteristics of physical learners are: Notice and appreciate the physical world around them, such as textures, enjoys sports and exercise along with outdoor activities, working with their hands and enjoy making models or doing jigsaw puzzles, and tends to use and pick up on body language
You are a physical learner if: You learn something when you do it
Logical (Mathematical) – Logical learners are individuals who want to understand the reason behind content or skills.
Most common characteristics of logical learners are: Good at problem solving, creating procedures, plan agendas, itineraries, and able to classify and group information together to better understand it, and perform complex calculations.
You are a logical learner if: when you understand the bigger picture, along with logic, reasoning and systems behind that concept.
Social (Interpersonal) – Social learnersare natural group workers and ask their peers for feedback in order to learn.
Most common characteristics of Social learners are: Good listeners, able to bounce ideas off of others and to work through issues in a group and are often trusted by others for their advice, and prefer to socialize after work or class and enjoys playing group sports
You are a social learner if: You learn best when working with other people or groups.
Solitary (Intrapersonal) – Solitary learners are individuals who simply prefer to learn on their own and keep to themselves.
Most common characteristics of solitary learners are: Spend time on self-analysis and thinks independently, will write and record personal thoughts and events as a way to improve, and prefers to relax or travel away from crowds
You are a solitary learner if: Study alone in order to retain information.
For more information about education in the UK or how The Organisers can find the best tutor for your child for how they learn do not hesitate to contact The Organisers Schools & Education on team@theorganisers.com or speak with one of our education consultations on +44 (0)207 078 7554.
Photo by Element5 Digital on Unsplash