I SPY WITH MY LONDON EYE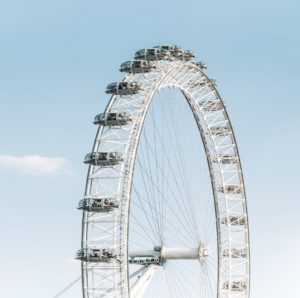 The World University Rankings of 2020 have been published and we are certainly feeling like Royals!
I spy with my London Eye that four London Universities feature in the top 40 in the world, according to the Times Higher Education. These include London School of Economics and Political Science; King's College London; Imperial College London; and UCL.
But why is this?
Check out the top two reasons we think London Universities are the place to be.
Cutting-edge teaching – London Universities don't just teach subjects. They aim to put these skills to practical use to make a difference.
Ground-breaking Research – London Universities' have major commitment to research and collaborate with institutions across the world on various projects
If you dream of studying at a London University, The Organisers offer an experienced team of consultants who can guide you and your children through the complex selection and application processes – and we don't just stop there! Using our concierge service means that you can have 24/7 assistance in this important next step in your life, from finding you London Student Accommodation, to fixing your computer which has stopped working just before vital exams.
To find out more, contact The Organisers Managing Director Katie Shapley, a member of her team on +44(0) 20 7078 7554 or email team@theorganisers.com.