MONTHLY SPOTLIGHTS – JANUARY 2019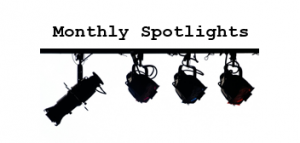 Each month The Organisers shine a spotlight on the best of the best across a range of cultural events, openings and trends!
For more information on any of the below or our bespoke events do not hesitate to contact us on +44(0)207 078 7554 or email team@theorganisers.com
Exhibition
The London Short Film Festival
Dates: 11th January – 20th January
Location: Various London Venues
Price: £8 – £12
The 16th year of the annual festival which takes place across several venues. Be the first to see screenings of the remarkable new films competing in the festival's awards for best UK Short. Also enjoy a range of workshops, talks and live music events taking place at this year's festival. Some of the highlights this year include the 'History of Hyperdub' accompanied by DJ Cooly G's set and an Afrofuturism showcase produced by black women artists.
Theatre
School of Rock
Dates: Until October 2019
Location: Gillian Lynne Theatre, 166 Drury Lane, London, WC2B 5PW
Price: from £18 – £65
Based on the popular 2003 Film, School of Rock has now been brought to stage. The story features a wannabe rock star Dewey Finn, who takes on the role of a supply teacher at a prestigious prep school. Having no interest in teaching but being desperate for the cash, Dewey takes on the role and is surprised when he discovers some of his students may have rock band potential. Dewey comes up with a plan to form a band with the students and enter a Battle of the Bands competition. Dewey's only challenge is getting the students to the gig without their parents and the headmistress finding out.
Restaurant
Endo at Rotunda
Location: 101 Wood Lane, W12 7FR
Opening: 2019
Opening this year is Endo at Rotunda headed by sushi master Endo Kazutoshi. Following success from his pop-up restaurant at the Berkeley in 2018, the former executive Sushi chef of Zuma brings Endo at Rotunda a dining experience in the former BBC headquarters in White City. The restaurant is set to be a high-end sushi bar, that has Kazutoshi aiming to win michelin status for.
News
Chinese Spacecraft becomes first to land on the far side of moon
A Chinese Spacecraft has successfully landed on the "far side" of the moon. The robotic spaceship Change'e 4 touched down in the South Pole Aitken Basin and has been hailed as a significant milestone in space exploration. The last landing goes as far back as Apollo 17 in 1972.
Sport
Tennis – The Australian Open
Dates: 14th – 27th January 2019
Location: Melbourne
The Australian Open is fast approaching, the annual tennis tournament held in Melbourne. The tournament will see tennis champion's taking to the court in what is the first of the four Grand Slam tennis events held each year. This year's favourite to win the men's single title is rumoured to be Novak Djokovic. However, this year will see a lot of talent on court, particularly, with the emergence of Alexander Zverev, Karen Khachnov and Stefanos Tsitsipas.
Bespoke Events
Bring on the Celebrations!
Dates: Anytime
Make an organised started to your 2019! No task is too big or too small for The Organisers. We are able assist with organising in almost every spectrum whether it is lifestyle admin, property management and relocation, finding your child a school or domestic recruitment. Let us know how we can put you at ease and on an organised path for 2019.
For more information on any of the above or our bespoke events call our Managing Director, Katie Shapley, or The Organisers team today on +44(0)207 078 7554 or email us on team@theorganisers.com.