MONTHLY SPOTLIGHTS – JULY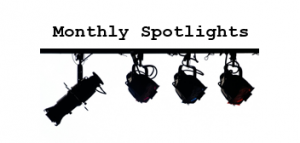 Each month The Organisers shine a spotlight on the best of the best across a range of cultural events, openings and trends!
For more information on any of the below or our bespoke events do not hesitate to contact us on +44(0)207 078 7554 or email team@theorganisers.com
Theatre
Hamlet
Date: Until 2nd September 2017
Location: Almeida Theatre, Almeida St, London N1 1TA
Following the recent sold out run, Almeida Associate Director Robert Icke's new production of Hamlet is now playing in the West End for a limited season. Starring BAFTA and Olivier Award winner Andrew Scott (Sherlock, Birdland, Cock, Pride) as the Danish Prince and Jessica Brown Findlay as Ophelia, Hamlet is brought to the stage by the critically acclaimed and multi-award winning creative team behind 1984 and Oresteia.
Restaurant
Temper City
Date: Opens 24th July 2017
Location: Bank
Neil Rankin has launched Temper City after the huge success of the solo restaurant in Soho. Neil has pioneered London's high-end barbecue scene and is well known for his experimental use of bold flavours, drawing on global influences. The focus for the new Temper is curries and gin! The curries, cooked on the open flames, will draw on influences from all over the world and with 20 different types of gin to choose from, you will be spoilt for choice!
News
The Concrete Complex
Researchers have unlocked the chemistry of Roman concrete which has resisted the elements for thousands of years. Ancient sea walls built by the Romans used a concrete made from lime and volcanic ash to bind with rocks. Now scientists have discovered that elements within the volcanic material reacted with sea water to strengthen the construction. They believe the discovery could lead to more environmentally friendly building materials. (Source: BBC News)
Sport
Wimbledon
Date: 3rd -16th July 2017
Location: All England Lawn Tennis and Croquet Club, Wimbledon
Wimbledon is the oldest tennis tournament in the world, and is widely considered the most prestigious. It has been held at the All England Club in Wimbledon, London, since 1877 and is one of the four Grand Slam tennis tournaments and the only major still played on grass. Let The Organisers arrange the perfect day from fantastic Centre Court seats to a delicious lunch in one of the clubs' exclusive restaurants.
Bespoke Events
Dinner in the Sky
Dates: Various
Location: London
Dine with guests around a table elevated in the air overlooking London's beautiful city. Whether you would like aperitifs, lunch, dinner or a business meeting, this is a fantastic and unique location. Watch your chef cook your meal in front of you whilst hoisted in the sky. You and you guests will be looked after, with waiting staff available to meet your needs.
For more information on any of the above or our bespoke events call our Managing Director, Katie Shapley, or The Organisers team today on +44 (0) 20 7078 7554 or email us at team@theorganisers.com to find out how we can help.