RETURN TO EDUCATION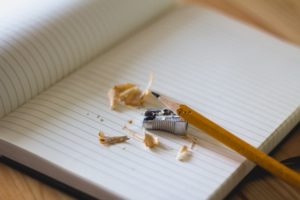 September sees hesitant but proud parents and carers seeing off their wide-eyed offspring at the school gates, clutching their school bags expectantly. It also sees young adults heading off to College and University. It's a big step up into the world of adulthood and independence and can be very daunting. How can The Organisers help you and your family with this?
Is your child about to start at University this month, moving away from home for the first time and wondering if they have everything they need to be prepared? The list of kitchen utensils they may need (but never will) grows and you don't want to overlook anything important! The Organisers Education division can offer everything from advice and sourcing homewares for their residence, to assisting with overseas student arrivals in the UK, airport transfers to University Halls and settling into University life.
The Organisers Education division can help your family calmly navigate looking for Tutors to offer ongoing support to your child in their studies or help to prepare them for examinations from SATS to Degree level and everything in between. Our trusted and vetted Tutors can offer intense exam technique training and revision or be the regular support that your child or young adult may need to help them reach their ability.
As their studies progress and their achievements deserve celebrating, maybe you would like help sourcing the perfect 'Congratulations' gift or a Graduation Party organising? The Organisers Education and Lifestyle divisions are here to help you with the happy moments.
For more information on how The Organisers can help you with your requirements, do not hesitate to contact us on +44(0)207 078 7554 or email team@theorganisers.com