THE BEST SUMMER CAMPS IN LONDON 2019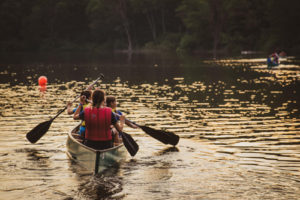 As summer quickly approaches The Organisers have handpicked the best camps for your children to enjoy this summer.
Regent's Park Mini Tennis Camps
Location: Regent's Park, York Bridge, Inner Circle, London NW1 4NU
Prices: £154.00 per person
Ages: From 4 – 7 years old
Running throughout the year are the Mini Tennis camps offered at the Regent's Park tennis courts. Your children will be able to learn the basic tennis skills when playing the game, develop and understand the rules of a tennis match and more importantly, have fun whilst doing it. There is an option to take part in the 5 day camp or the 4 day camp but the course structure is very similar on both camp types. Although your child will be learning to play tennis and work in a team the coach's also work on their tennis skills individually and make sure that every child has the same amount of training time.
Super Camps: Lego Play Camp
Location: North Bridge House Prep School, 1 Gloucester Avenue, London, NW1 7AB
Times: From 9am – 5pm
Prices: £249.00 per person
Ages: From 6 – 12 years old
Let your children work on their artistic skills this summer with the Lego Play Summer camp. Not only is the creative and fun process of making epic Lego designs a part of the camp but they will also have the opportunity to take home their own scrapbook of creations in their own Lego journal created by them from the 5-day experience.
Super Camps: Multi-Activity Summer camp
Location: North Bridge House Prep School, 1 Gloucester Avenue, London, NW1 7AB
Times: From 9am – 5pm
Prices: £170.00 per person
Ages: From 6 – 9 years old
Created by the same people who set up the Lego Camp, the Multi-activity camp is suited perfectly for the energy driven and sportier children looking to work as a team with other camp mates and take part in fun activities such as, go-karting, arts and crafts and laser tag.
Small Beginnings: Holiday Sports Camps
Venue Location 1: Seymour Leisure Centre, Seymour Place, London, W1H 5TJ
Venue Location 2: Swiss Cottage Leisure Centre, Adelaide Road, London, NW3 3NF
Venue Location 3: Hyde Park, South Carriage Drive, London, W2 2UH (outdoors)
Times: From 9am- 4pm
Prices: £140.00 per person (14 sessions)
Ages: from 5 – 12 years old
These camps are tailored to get children aged from 5 – 12 years to broaden their horizons and experience a variety of sports to give them a taste of what they might be more skilful at in the future. These camps are fun, sociable and cover sports such as football, athletics, hockey and touch rugby with trusted coaches and in a safe and relaxed environment.
Stage Coach
Location: British American Drama Academy, 14 Gloucester Gate, Primrose Hill, London, NW1 4HG
Times: 3 hours / 1 hour 30 mins (Different times for certain dates)
Prices: £336.00 or £168.00 per person (£50.00 for a two week trial)
Ages: Main Stages: 6-18 years old/ Early Stages: 4-6 years old
Bring musical theatre to life this summer and introduce the world of stage to your children's life in these weekly courses offered throughout the summer holidays. Learn to sing, dance and feel confident performing to an audience as a team. This is the perfect summer course to gain confidence and learn something new.
Bringing stories to life with Sara Byers
Date: Monday 31st – 4th August 2019 (Available 5 days a week and other dates available)
Location: The V&A museum of Childhood, Cambridge Heath Rd, Bethnal Green, London E2 9PA
Times: Schedule will arrive a month before camp start date
Prices: £150.00 per person (For the 5-day camp and 1, 2 and 3 days is also an option)
Ages: From 5 – 10 years old
Sara Byers will be leading a 5-day course of creativity as your children learn different artistic techniques to help them bring their own story to life. The week will include a number of mixed media techniques such as, 3D objects, painting, sculptures and adapting scenes from books.
The Royal Institution Summer School
Date: Runs from 22nd July – 30th August 2019
Location: The Royal Institution of Great Britain, 21 Albemarle Street, London W1S 4BS
Times: They vary dependant on class
Prices: From £30.00 per person
Ages: From 7 – 18 years old
These workshops offer children of all ages the chance to be a scientist for the day by taking part in a number of classes that touch on forensic science, DNA, explosive bath bombs and the chemistry of colour. Led by experts, students are guided through the power of science by learning to make their very own underwater robots, learn the language of computer coding and even take part in the creation of mathematical origami. These summer classes are perfect for all of those budding scientists out there, ready to take the plunge.
For more information on how The Organisers can arrange your activities this summer do not hesitate to contact us on +44(0)207 078 7554 or email team@theorganisers.com
Photo by Liam Macleod on Unsplash