TOP 5 MONEY SAVING TIPS FOR STUDENTS IN LONDON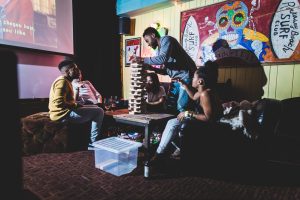 Share your food – Make dinner with friends and split the cost of groceries. You'll be cooking too much for one person anyway, sharing is caring!
Get student discount cards – There is £££ to be saved! Do your research and sign up to all of the student discount schemes. There's pretty much a discount scheme for most things from beauty, eating out, entertainment, fashion, finance, health & fitness, music & technology, food shopping and travel to uni essentials. Don't miss out and sign up to NUS, 16-25 Railcard, Student Oyster Card and UNiDAYS. You can thank us later!
Sell your unwanted belongings – There are amazing apps and websites where you can sell your unwanted belongings. Your trash could be someone else's treasure. Check out Depop or Vestiaire Collective for your beloved designer items that you need to let go of.
Don't buy new books – Rent, borrow or buy second hand instead. If you have to buy a book sell it when you're done.
And finally…..GO TO CLASS!! – Yes, there will be plenty of opportunities to socialise but remember what you are here for. Skipping class because your hungover is like literally throwing money out of the window and 'ain't nobody got time for that!'