UNDECIDED ON HOME SCHOOLING?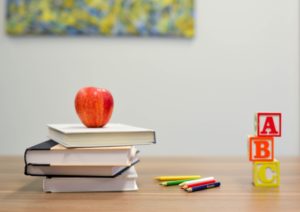 Since 2017 it was reported that home-schooling in the UK has increased by over 40% over the past 3 years. The majority of children are not able to work in a larger student environment and tend to need more time and attention to get the most from their learning. Whether your child is struggling with one particular subject or generally not enjoying the schooling system then this might be the right move for you to look into.
Worry no more and consider this latest venture into home-schooling and better your child's educational experience. Take the stress off of your shoulders and allow a professional Tutor to make sure your children's educational needs are met. At The Organisers we understand that the idea of Home-schooling your child can be a scary thought. We can help you employ one of the best and highly educated tutors to get your child engaged and focused. Get ahead of the rest and allow your children to have the best that education can offer with a more personalised touch. The benefits of having a tutor is endless! With their amounts of training and experience your child will get the one-to-one personalised educational care that it requires. Whether your child is struggling with English, unsatisfied and uninspired by the teachers at their school, or not coping well with a large number of students in a classroom then a tutor can really bring out the best in your child and get them excited about learning again.
If you would like to explore how The Organisers Schools & Education division can help you, please contact The Organisers Managing Director, Katie Shapley, or a member of her team on +44 (0)20 8038 0929 or team@theorganisers.com
Photo by Element5 Digital on Unsplash