WHO DO YOU THINK YOU ARE?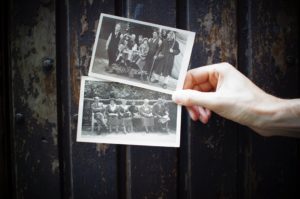 Why not surprise someone special this year with a more personal gift to welcome in the festivities?
Poole's family research packages can give someone special the opportunity to learn more about themselves. Each package includes its own individual results such as, a full report, a family tree, relationship charts, copies of important documents and certificates and much more. The Deluxe Family Tree is the perfect gift if you want to take a trip down memory lane this festive season and with Poole's family research experts you can immerse yourself in information about your family lines which will be traced back as far as possible. There are a number of fantastic basic packages available from 'Basic Family Tree' which traces the whole families ancestors back to the 1800's to the 'Paternal/ Maternal Line' which traces the lineage of a mother or father back to the 1800's..
By far the most beautifully presented package the Poole's Family Research team has to offer is the 'House History' package. This is definitely the perfect gift idea for a visual story into your properties past. Maybe it's a family home you've lived in forever, or maybe a house you've just saved up to buy after all these years but either way, the houses history can be of interest to a large majority of house owners. This package includes a land and property research kit which involves a historical report, narratives, plans, drawings, photographs, documents, past occupants and many riveting stories that only time can tell!
If this is of interest to you or a family member this year then contact The Organisers for further information and let us get that Christmas shopping list sorted! Contact The Organisers Managing Director Katie Shapley or a member of her team on on +44(0) 20 7078 7554 or team@theorganisers.com